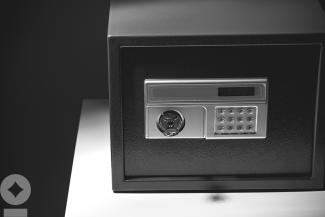 Emergency Preparedness for Critical Documents
"By failing to prepare, you are preparing to fail." – Benjamin Franklin
Natural disasters can be dangerous, stressful, and often occur with little to no warning. Fortunately, there are safeguards you can take now to prepare you and your family if disaster strikes. This leaves time to focus on more important priorities.
To start, it is important to determine which storage backup format you prefer using for your critical documents. Utilizing more than one storage option is prudent. Below are possible storage formats:
Cloud Based Storage
Advantages

Access from anywhere with an internet connection
 Convenient
 Organized
Providers automatically create a backup
Separate location from primary residence

Disadvantages

Copies of originals
Could be hacked
Potential cost
Thumb Drive
Advantages

Portable storage
 Organized
Can be password protected
Does not require an internet connection

 Disadvantages

Storage device could fail
Small item/could get lost
Prone to damage
Need computer to access
Fire-resistant, water-resistant safe combined with fire-resistant, and/or water-resistant bags
Advantages

Cannot be hacked digitally
Physical access
Computer or internet not needed
Can store originals

Disadvantages

Fire protection is limited
Water resistance can fail
When evacuating, you must remember to take the safe and/or documents
Three Peaks Wealth is happy to serve as a secondary backup to the formats outlined above for any business-related documents. Please coordinate with your Three Peaks team the specific documents you would like us to maintain in your file.
You may be wondering why safety deposit boxes did not make the list. We do not recommend safety deposit boxes for a variety of reasons. One, the contents inside are not insured by the bank or FDIC and are also subject to seizure by the state. Second, deposit boxes are prone to damage such as flooding. Last, you are restricted access to the bank's operating hours, and it may be difficult to access after a natural disaster.
Next, identify and locate which documents to protect. The following is a list we recommend:
Family Documents
Birth Certificate or Adoption Certificate
Citizenship Papers
Passport
Social Security Card
Driver's License
Marriage Certificate
Divorce Decree
Child Custody or Guardianship Papers
Military Discharge or Military ID
Medical Records (immunization, prescription information, etc.)
Pet Records (medical, vaccination, current photo, ID chip numbers, etc.)

Financial Paperwork
Loan Documents
Insurance Contracts — life, health, home, auto, etc. (if possible, include pictures or videos for insurance claims)
Insurance Agent's Name and Phone Number
Real Estate Deeds or Rental/Lease Agreements
Titles to Property (house, car, boat, etc.)
Financial Statements (retirement, investments, savings, etc.)

Legal Documents
Will
Living Will
Power of Attorney
HIPAA Documents
Trust
Name Change
Letter of Instruction
Three Peaks Wealth is here to help. Please contact your Wealth Advisor if you have any questions.